Clay County
Little League
Baseball
All Stars 2003
Home Page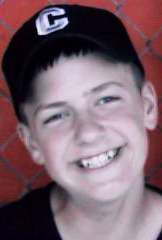 Corey Nicholson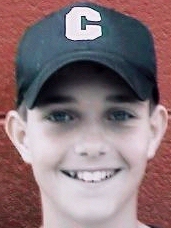 John Wilson


Reprinted from the Manchester Enterprise
---
Clay tops North,
earns District 4 berth


Nicholson's K's 13; Wilson
gets three hits in 10-1 win



Clay County downed North Laurel 10-1 last Wednesday at South London Little League Sports Complex to win the Area 2 tournament losers bracket and earn a spot in this weeks double-elimination District 4 Tournament.

Right hander Corey Nicholson allowed four hits, struck out 13 and walked four in earning the complete (six innings) game victory over North.

It was Nicholson who delivered a two-out single in the first to score John Wilson, who had walked, to put Clay up 1-0. Clay added three more runs in the bottom of the second aided by two walks, a hit batsman and a two-run single by Wilson.

North scored their only run in the third. Clay put the game away with four runs in the fourth and three in the fifth. Tanner Gilbert reached first after being hit by a pitch leading off the fourth. C. J. Miller and Ethan Nolan followed with singles to load the bases. Tyler Young plated Gilbert with a sacrifice fly then Wilson and Todd McDaniel delivered run scoring singles. Wilson scored the final run of the inning on a sacrifice fly by Nicholson.

The fifth inning rally began with a one-out double by Gilbert, who later moved to third on a wild pitch. Miller walked, then Nolan hit a fly ball deep enough for Gilbert to tag and score. Young then singled and Wilson doubled to score Miller and Young.

Tanner Smith led North with two singles in three at bats. Matt Gilbert and Landon Jones added a single and double, respectively.

The two teams met four days earlier with Clay posting a surprisingly easy 24-0 win. North, aided by Matt Gilbertís 3-4 performance that included a grand slam, downed Corbin 15-10 to earn the rematch with Clay.