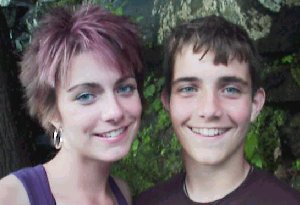 Jenna, John, Joyce and Jim
The Wilson Family
Welcome to our little corner of cyber space. My name is Jim Wilson and I would like to introduce you to my family.

Jenna is my 19 year old daughter. She is a freshman at the University of the Cumberlands. Joyce is my beautiful wife. She is a school bus driver and works at Subway in Manchester. John is in the eighth grade at Clay County Middle School.

We all attend Pleasant Point Baptist Church. I am a teacher at Clay County Middle School and also drive a school bus.

I have put together ClayLive.com. If you want to know anything about Clay County be sure to visit.