Burning Springs
Football 2003
Home Page
Photo Album
First Game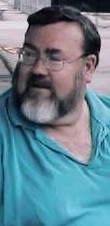 Joe Burchell
Sports Editor


Reprinted from the Manchester Enterprise
---
Supplement to The Manchester Enterprise...
Speed key to Bobcat success


BY: Joe Burchell

Burning Springs lost a lot of good talent last season but should feature one of the most exciting backfields in the county. Gone are the likes of "Lineman of the Year", Ben Woods; quarterback, Josh Messer; and running backs, Kenny Wolfe and "TT' Copeland; but optimism still reigns in the Bobcat camp because of the overall team "speed" that is returning.

Coach Alan Bradshaw likes his overall team speed and does have six players returning that saw action last year. "Speed will be the key too our season both offensively and defensively," he said. "If we can get improved line play we could end up have an outstanding season and challenge for the championship," he added.

There are two main speedsters Bradshaw was referring to, quarterback John Wilson, a fifth-grader and tailback Daniel Sumner, a sixth-grader. Wilson has started for the Bobcats since the fifth grade but will be the signal caller for the first time. He will have a huge responsibility trying to execute the option that Bradshaw has installed this season.

The teams fullback played at Goose Rock the last two seasons, Noah Reid. He is a strong kid with some speed as well. Wilson will look to receivers Logan Westerfield and Zac Kemp to help keep the defense honest.

Dillon Durham and Cameron Wagers will return with experience in the trenches, along with Jimmy Smith, Shane Allen, Andy Hampton and Stephen Allen. Most offensive starters will play on both sides of the ball with the exception of defenders Anthony Hunter and Darren Copeland. Helping Bradshaw coach again this season are Richard Tulley, Tony Hensley, and Dennis Wagers.